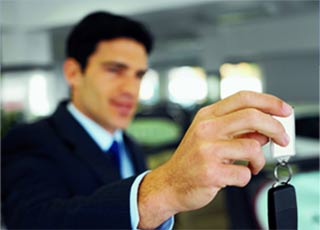 Car Loans Inc powered by PaySwag offers New and Used Auto Dealers innovative financing options for non-prime borrowers.
Our Loan Servicing Program allows Dealers to utilize our expertise to service loans while leveraging the revolutionary PaySwag technology to optimize borrower engagement with state-of-the-art collection methods. The Car Loans Inc Loan Servicing Program is a turn-key loan system that does all the cash management, title management, communication and even repossessions.
LOAN SERVICING PROGRAM
YOU set the rate, YOU set the term, YOU set the down payment and WE do the work. Taking advantage of the latest technology has never been easier with our exclusive PaySwag Platform. PaySwag is the world's first ever mobile payment, customer engagement and rewards tool designed specifically for the Non-Prime Auto Industry. All this with NO Discount Fees!
PLUS, when you sign up for the Car Loans Inc Loan Servicing Program, we will also include the Car Loans Inc Dealer Marketing Program. Stay 60+ days ahead of your closest competitor by allowing us to send qualified repeat customers right into your dealership. We track on-time payment patterns allowing you to be the first to know when a borrower might be eligible for a new loan. Turn one used car sale into a newer car purchase…automatically!
LENDING PROGRAM
Dealers can originate loans while relying on Car Loans Inc to purchase them with reasonable stipulations. Our guidelines allow for foreclosures, repossessions and even certain bankruptcies. Our detailed approach to analyzing data and managing risk allows us to purchase contracts while maintaining low default rates.
Our Dealers utilize Car Loans Inc as a Loan Servicing, Financing and Marketing tool allowing them to be the most competitive dealer in their market
Contact Us Today if you want to improve your bottom line.

Login to Dealer Portal
(Powered by Salesforce.com)
---